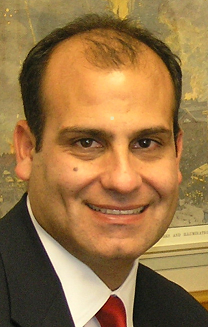 Jim is an experienced civil litigator, with his practice concentrating in Employment Law and Labor Relations. For over twenty five years he has practiced before the federal and state trial and appellate courts in New York and New Jersey, as well as administrative agencies and industry arbitration associations, such as AAA, FINRA, and the NLRB.
Jim has successfully defended his clients on a wide-variety of employment related matters, including claims for sexual harassment and hostile work-environment; discriminatory and retaliatory discharge based on race, disability, gender, pregnancy, and age. He has also defended his clients against emergent relief applications to enforce non-compete and restrictive covenant agreements, including claims for the misappropriation of confidential information.
Jim advises his clients on all aspects of wage and hour compliance as it applies to their businesses, and regularly defends his clients in federal and state courts against wage and hour disputes, including class and collective actions.
Jim conducts workplace training, employment law compliance audits, and workplace investigations. He also trains clients on how perform impartial internal investigations.
Jim also drafts and negotiates executive employment agreements, conducts work-force training seminars, and advises on the complex legal and business issues that arise during plant closings, reductions in force, and wage and hour investigations.
In addition to his Labor and Employment practice, Jim also acts as an "outside general counsel" to the firm's clients in areas such as: commercial litigation; negotiating and drafting licensing agreements; reviewing commercial leases; advising on how to do business with bankrupt vendors and suppliers; and on protecting and defending intellectual property rights.
Prior to founding the firm, he practiced Employment Law and Labor Relations at large New York City law firms, including Kelley Drye & Warren, and his own firm, Bonnist & Cutro, LLP, where he represented national and international public and private corporations in the pharmaceutical, insurance, banking, telecommunications, health care, manufacturing, hotel, airline, supermarket, and commercial real estate industries.
Jim is admitted to practice in New York and New Jersey, and in federal court before the United States Second and Third Circuit Courts of Appeals, the United States District Courts for the Southern and Eastern Districts of New York and the District of New Jersey.
He is a member of the Labor and Employment law sections of the New York County Lawyers' Association and the New Jersey State Bar Association.
Jim received his undergraduate degree from Tufts University and his law degree from Seton Hall University Law School.